By Michael Collins
hat tip: opednews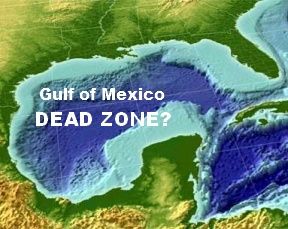 There is no viable solution in sight for the out of control oil gusher in the Gulf of Mexico. The stunning failure of British Petroleum (BP) raises the question – are these oil giants too big to exist? Are they too dangerous to function in our presence? BP has four permanent deep water structures and 28 boreholes operating at a water depth of greater than 5000 feet in the Gulf of Mexico. What's next?
British Petroleum (BP) had the resources to drill the well but lacked the planning and ability to deal with its failure. The oil giant's performance inspired ridicule by Jon Stewart in a recent Daily Show comment ("There will be blame"). The White House was not amused, however. Nobel Prize winning physicist and Secretary of the Energy, Steven Chu, is now in Houston with a team of cutting edge scientists tasked with mentoring BP and devising a viable solution as the oil giant continues to falter.
There is a well known history of oil company accidents including blazing oil rigs, the Exxon Valdez tanker leak, and the Prudhoe Bay pipeline collapse (another BP special). But nothing matches the collapse of BP's Deepwater Horizon structure at the Macondo prospect, Gulf of Mexico.