Liberty Voice Podcast with Marjory Wildcraft
Podcast: Play in new window | Download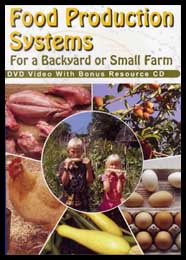 Episode #28 Featured Guest – Marjory Wildcraft of BackYardFoodProduction.com
Hosted By: Jason Rink and John Bush
On this weeks episode we announce our big name change happening next week!  LIVE FREE NOW!  The show has always been more than just covering news and views from a libertarian perspective, it's about exploring the tools you can use to live a more free and prosperous life.
In that spirit this week we chat with Marjory Wildcraft about the fragility of socio-economic systems and what we can do to become more self sufficient NOW.  Of course we bring you Too Much Government News and a legislative update from Heather Fazio of Texans for Accountable Government. Enjoy the show!
Join us as we discuss…
- TSA violates the rights of Miss USA –  And she is fighting back!
- We chat with Heather Fazio of Texans for Accountable Government about Senate Bill 9 and stealth REAL ID Implementation in the Texas Legislature.
We talk to Marjory Wildcraft, creator of the liberating DVD – Backyard Food Production Systems.
- What are the prospects of financial and/or societal collapse?
- What can I do to become more food self sufficient?
- What do I do about an unruly rooster?
And of course – TOO MUCH GOVERNMENT NEWS!  - Brought to you by Enerfood.com!
It seems the FEDS are cracking down on Amish raw milk production again.  Raiding Amish farmers for selling a natural product that is in high demand is definitely TOO MUCH GOVERNMENT!
Resources from this show:
Articles:
http://www.thelibertyvoice.com/former-miss-usa-left-in-tears-at-tsa-checkpoint
http://www.thelibertyvoice.com/feds-sting-amish-farmer-selling-raw-milk-locally

Sites:
http://www.backyardfoodproduction.com/

Sponsors:
- Enerfood
-The Foundation for a Free Society
Short URL: http://www.thelibertyvoice.com/?p=8461
Posted by
Jason Rink
on May 4 2011. Filed under
Featured
,
Liberty Voice Podcast
,
Living
. You can follow any responses to this entry through the
RSS 2.0
. You can skip to the end and leave a response. Pinging is currently not allowed.